Corporate Reputation Rankings
Moderna and Pfizer break into the Harris Poll's Top-10 corporate reputation rankings.
After delivering a COVID vaccine in record time, I'm happy to see both Moderna and Pfizer breaking into the Top-10 Corporate Reputation rankings for 2021.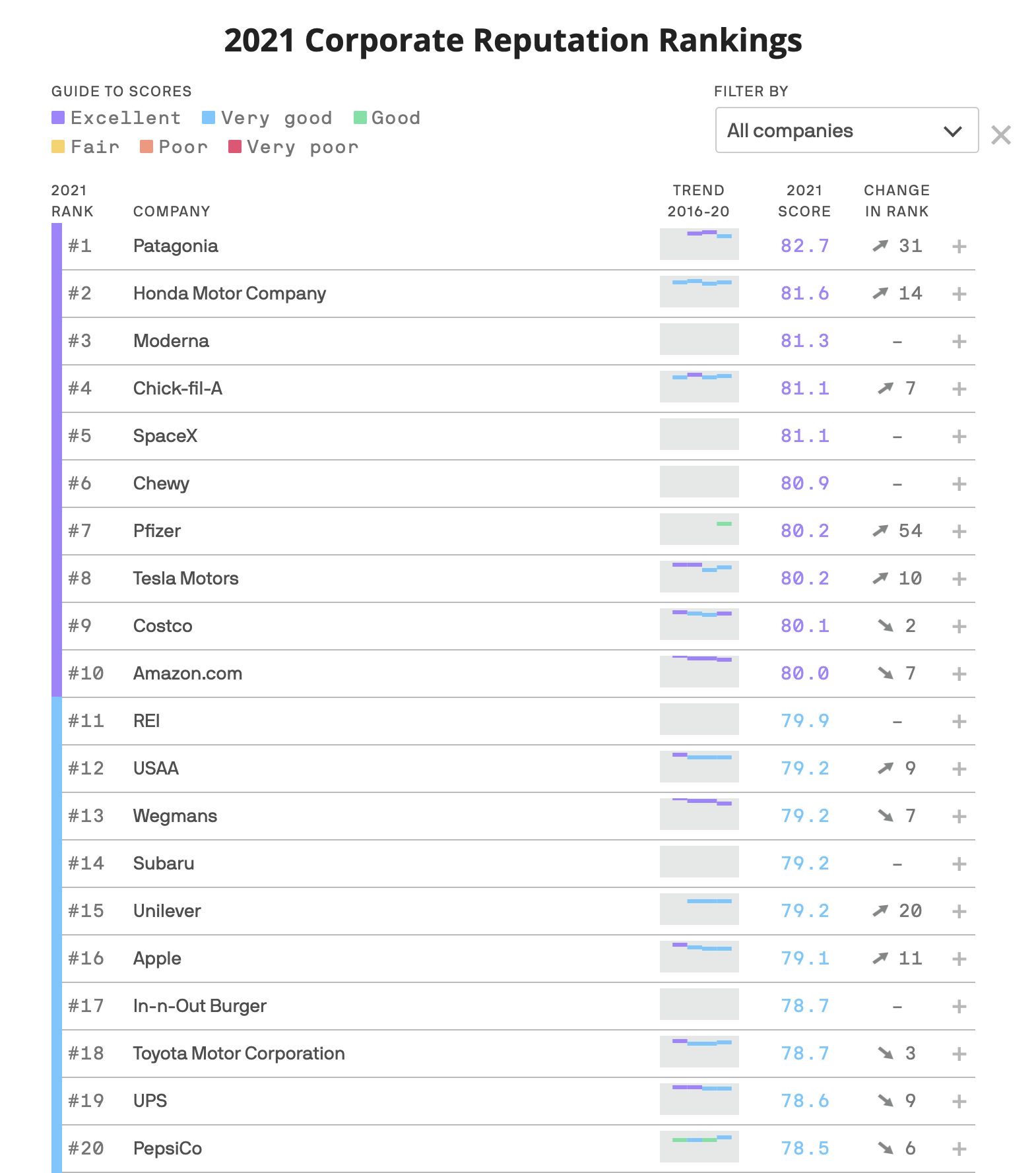 What's especially impressive about Moderna is that 1) two days after the genetic sequence for SARS-CoV-2 was published, the Moderna team finalized the targeted genetic sequence for the vaccine and 2) prior to this, there were no federally approved vaccines using Moderna's mRNA technology.
For a more detailed look into what went into the Moderna and Pfizer vaccines check out these links (Moderna, Pfizer). Feel free to send me speculation about the durability of these reputational gains and how this will factor into the political fight with "big phrama."